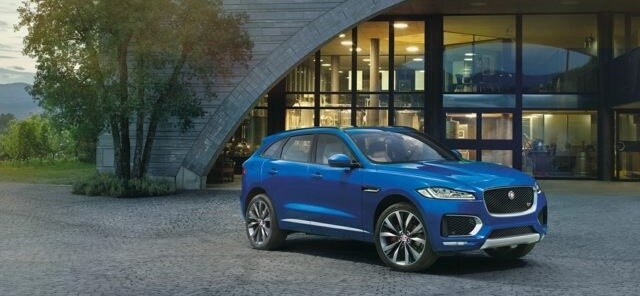 Conquering a New Market: Compare the 2017 Maserati Levante near Richmond to the 2018 Jaguar F-PACE Luxury Performance SUV
The first luxury sport performance crossover was sold in North America in 2003--and it wasn't very well-received at the time. The high-performance luxury SUV market wasn't quite there yet in Richmond and Hanover, and even when other brands began to follow suit, it was a slow process to grow interest. It was only when Jaguar released it's gorgeous new F-PACE crossover that enthusiasm began to blaze in places like Mechanicsville, Petersburg, and Charlottesville.
But wherever there are great ideas, there are great copies. And the 2018 Jaguar F-PACE has a strong rival in the all-new 2017 Maserati Levante.  Maserati--the brand with the iconic trident--is best known for its sedans, though, to be fair, so is Jaguar. These two stunning new luxury SUVs both offer an extraordinary new way to experience the world around you, but which will you choose?
If cost is at all a factor in your decision, you might be able to just stop reading now: the Jaguar F-PACE starts at around $42,000--with the Maserati Levante starting at about $73,300. That's a difference of more than $31,000... but for what?
We take a look at what makes the Levante such a bloated purchase, and why the Jaguar F-PACE might be the better fit for you, even at its lower cost.