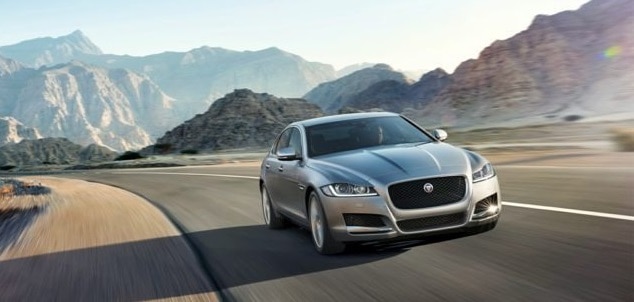 Raw Yet Refined, the 2017 Jaguar XF Luxury Sedan is a True Stunner in Richmond
Lightweight, responsive, sporty, connected, adaptive, and instinctive. All of these and more paint a pristine panorama that is the impressive and bold new b>2017 Jaguar XF. A legend in its own right, and an icon on the roads of Richmond, Hanover, Mechanicsville, Petersburg, and Charlottesville, this luxury sedan does so much more than just travel. It inspires, it thrills, and it's one of the most competitive luxury options on the market today.
And with your choice of options at Brown's Richmond Jaguar, it's easy to find the perfect fit for your driving needs and your lifestyle.
Start with the Jaguar XF classic--starting under $50,000 and well-equipped with all of today's modern features--up to the Jaguar XF Premium, XF Prestige, XF R-Sport, and the gorgeous Jaguar XF S. Its aggressive design and stunning style is complemented and enhanced by a driving feel that is simply extraordinary, thanks to three distinct engine options: a 180-horsepower four-cylinder diesel engine, a 340-horsepower Supercharged V6, and a high-powered, high-thrill 380-horsepower Supercharged V6. It's all of the power you want, with the practicality and the ease of handling that you need.